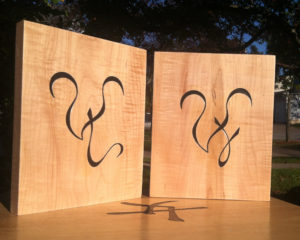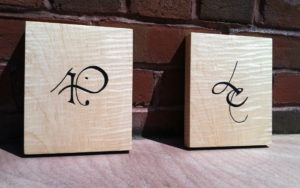 The perfect Valentine's Day gift for lovers of writing, men and women of letters: a matching pair of hand-carved monograms, each roughly 9″x9″, in curly maple, perfect for the wall or mantelpiece.
I'll be glad to carve in English letters or, to make them even more personal and unusual, in an ancestral family script or an endangered alphabet.
Last date for ordering: February 1. Cost: $195 for the pair plus shipping.