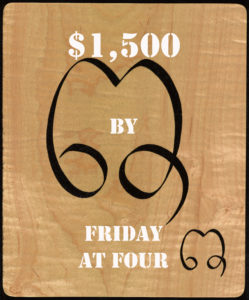 We crashed past our last milestone thanks to generous support from Carolyn and Larry Connolly, and we're now well over $1,000 in pledges.
The next Kickstarter goal we need to reach if we're going to be able to fund the creation of the Endangered Alphabet Game: fifteen hundred by Friday at four. (This slogan meets the guidelines of the National Alliteration Council.)
We're working to revive indigenous and minority languages. Please support us at https://www.kickstarter.com/projects/1496420787/endangered-alphabet-games!
Thanks!
Tim