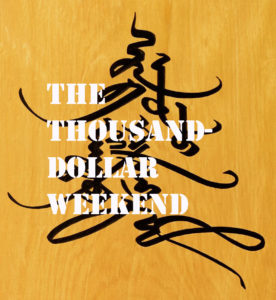 The thousand-dollar weekend is thundering along, with more than $400 in pledges by mid-afternoon on Saturday, and expressions of encouragement and support from all over the world.
Just as a reminder: we need to raise at least $1,000 by Sunday night to have a chance of meeting our Kickstarter goal, and if we don't, we get nothing.
Jump on the train at https://www.kickstarter.com/projects/1496420787/the-right-to-read-the-right-to-write/, or simply click HERE.
Thanks so much!
Tim