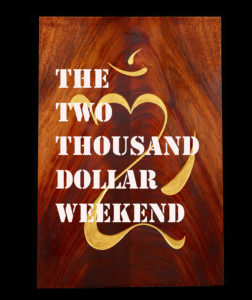 I'm sorry to say it, but unless we raise at least $2,000 this weekend, the current Endangered Alphabets Kickstarter campaign is probably dead in the water.
We've had great support, but with only five days left, it's just not enough.
Kickstarter campaigns often see a final surge, and if we're going to meet our goal we need a major, major surge, starting now.
If we raise $2,000 in pledges this weekend, we just might make it.
Please help. Right away.