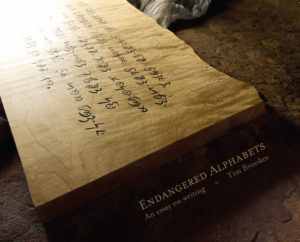 The end of an era: after selling several thousand copies worldwide, only two copies of the first edition of my book Endangered Alphabets are left, as I'm gearing up for an expanded second edition.
I'm keeping one for myself, of course; the other will go to the first person to click HERE and order it.
UPDATE: the last copy has been sold. This means if you own a copy, it is already a collectible! EBay that puppy!