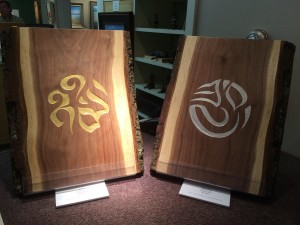 The Alphabets are now installed (and beautifully lit) at the Tilting at Windmills Gallery in Manchester Center, Vermont, and well worth a drive to see them, though I say so myself.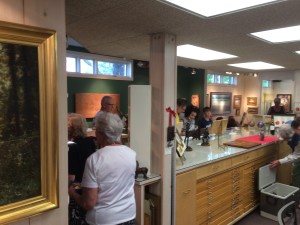 The show was launched at a poetry reading on Saturday, July 11th, a gracious, humorous, thoughtful affair that was well attended by visitors of all ages.
As always, the Alphabets (in this instance, mostly carvings in Balinese, Tibetan, and Mongolian) prompted a host of interesting questions, as well as a great deal of support for the issues of cultural and linguistic preservation. Several people brought up the possibility of funding for the Alphabets activities in Bangladesh and Indonesia, where we are going beyond simply documenting vanishing writing systems and moving toward creating educational materials that will enable schoolchildren to learn in their own mother tongues.
If you would like to help support these vital activities, which have already affected the lives of hundreds of children, please contact me through the website.
Thanks!
Tim