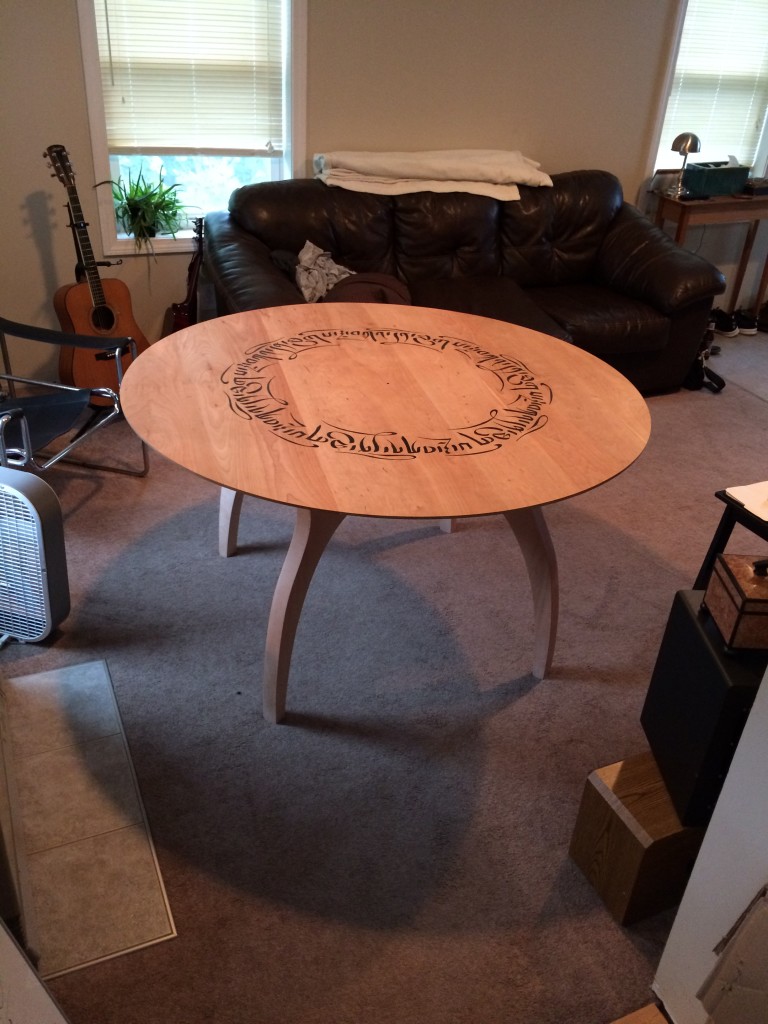 Spectacular news! My friend and partner in crime The Other Tim (aka master craftsman Tim Peters) has finished the substructure to the Tibetan table. All it needs is several coats of finish and then it's done, and ready to be taken down to Tilting at Windmills Gallery in Manchester, Vermont, on Monday, July 6, where it will be on show (and for sale) through August.
Tim took several photos to show you the joinery and craftsmanship and general awesomeness of his work. I think it's just stunning.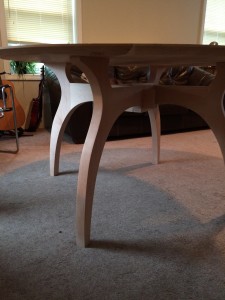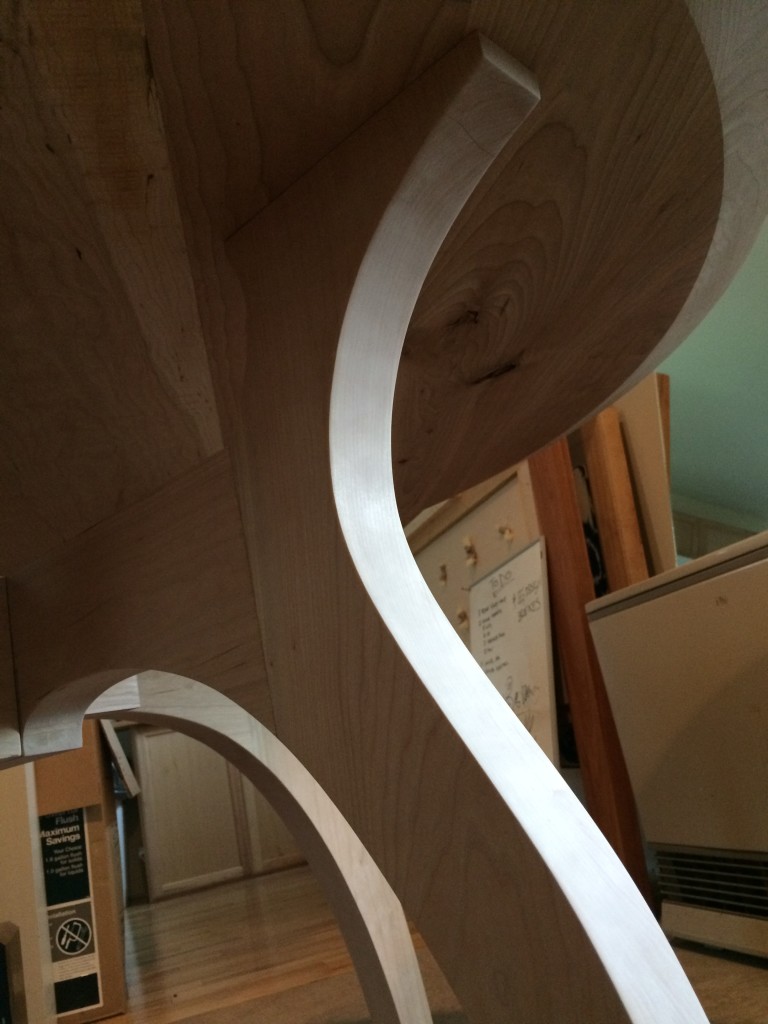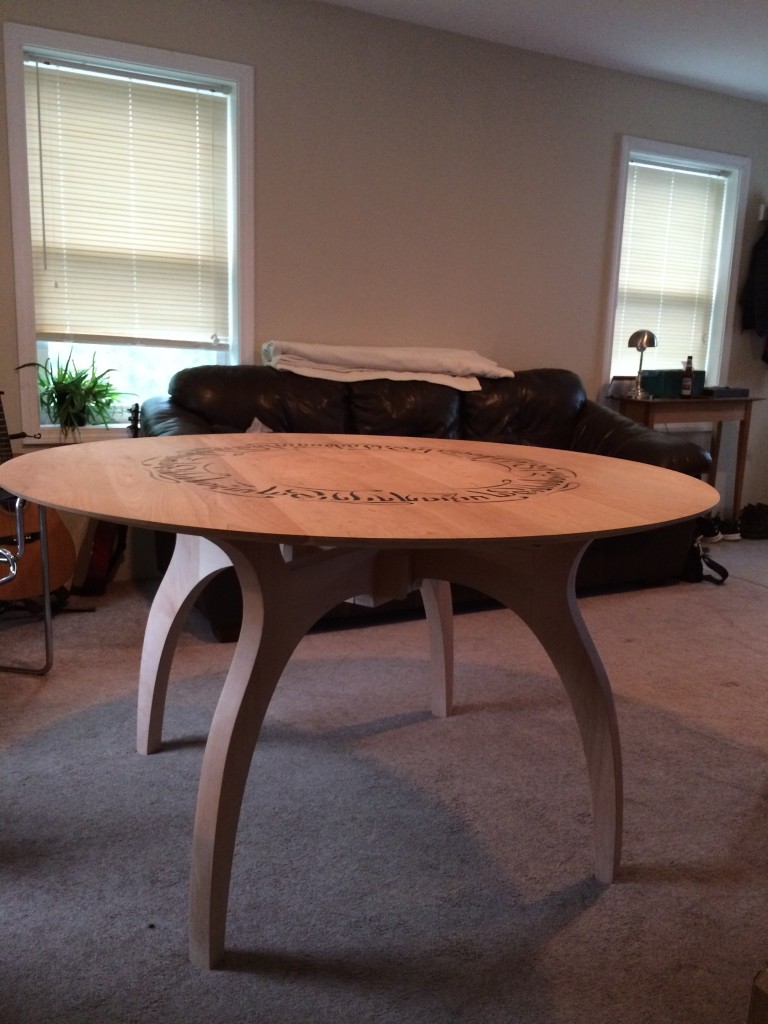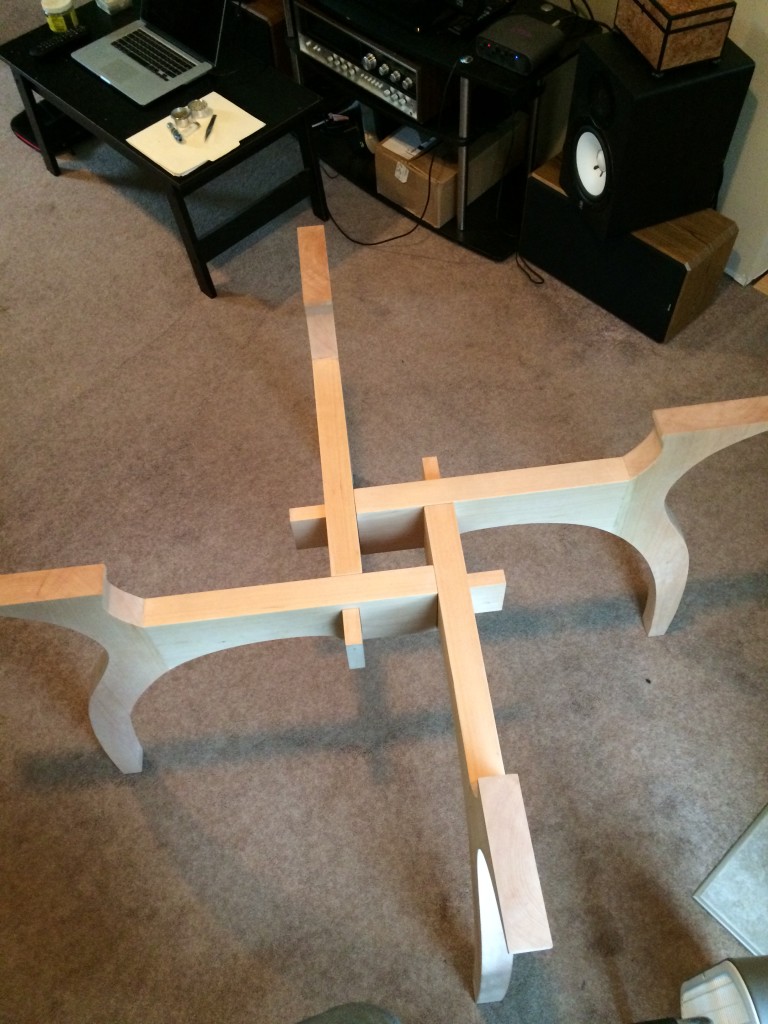 Just as a reminder, the calligraphy is based on work by Tashi Mannox, and if it sells, 20 percent of my part of the profit will go to Rokpa International, a non-profit caring for children in the Himalayas–a vital resource at this time in particular.