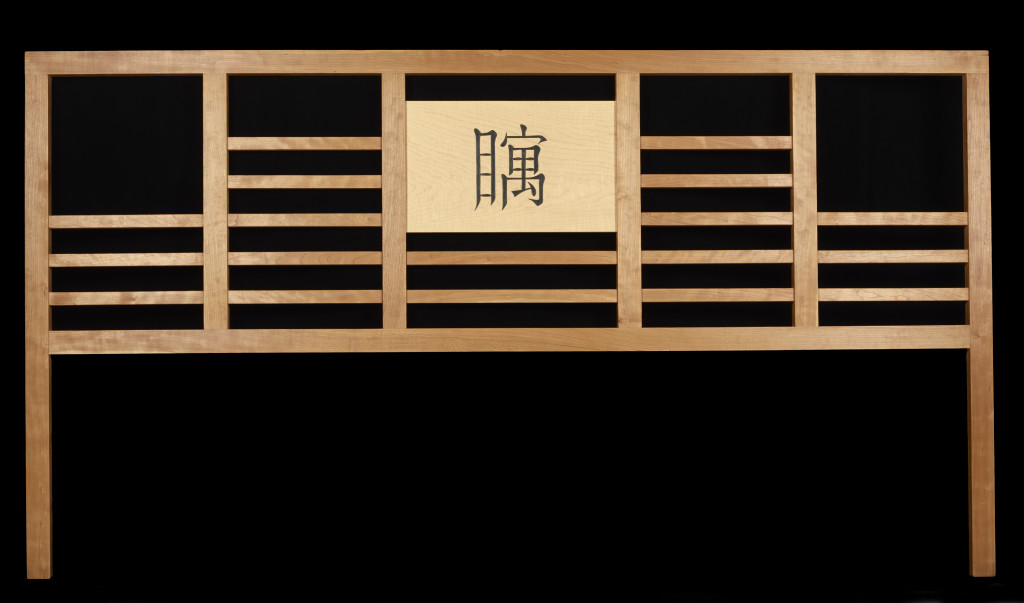 As alert readers of this blog know, one avenue of the Endangered Alphabets Project is Endangered Furniture, a series of collaborations between yours truly, the carver, and a series of woodworkers who actually know how to make furniture. Joints. Mortise and tenon and stuff.
The latest piece is a king-sized bed headboard, featuring a Zen-style design and a central carving of the word "Sleep" in Chu-Nom, the endangered traditional script of Vietnam. (Translation by John Balaban of the Vietnamese Nom Preservation Foundation.) The fact that it looks so polished and professional and the joints are actually joints (instead of screws, if I'd been the one trying to make this) is thanks to my collaborator Tim Peters, of the excellent Vermont Woodworking School.
We would love the opportunity to show you and even make for you this and other items of Endangered Furniture. And we are open to suggestions for other possible collaborations between Tim and Tim.
Cheers!