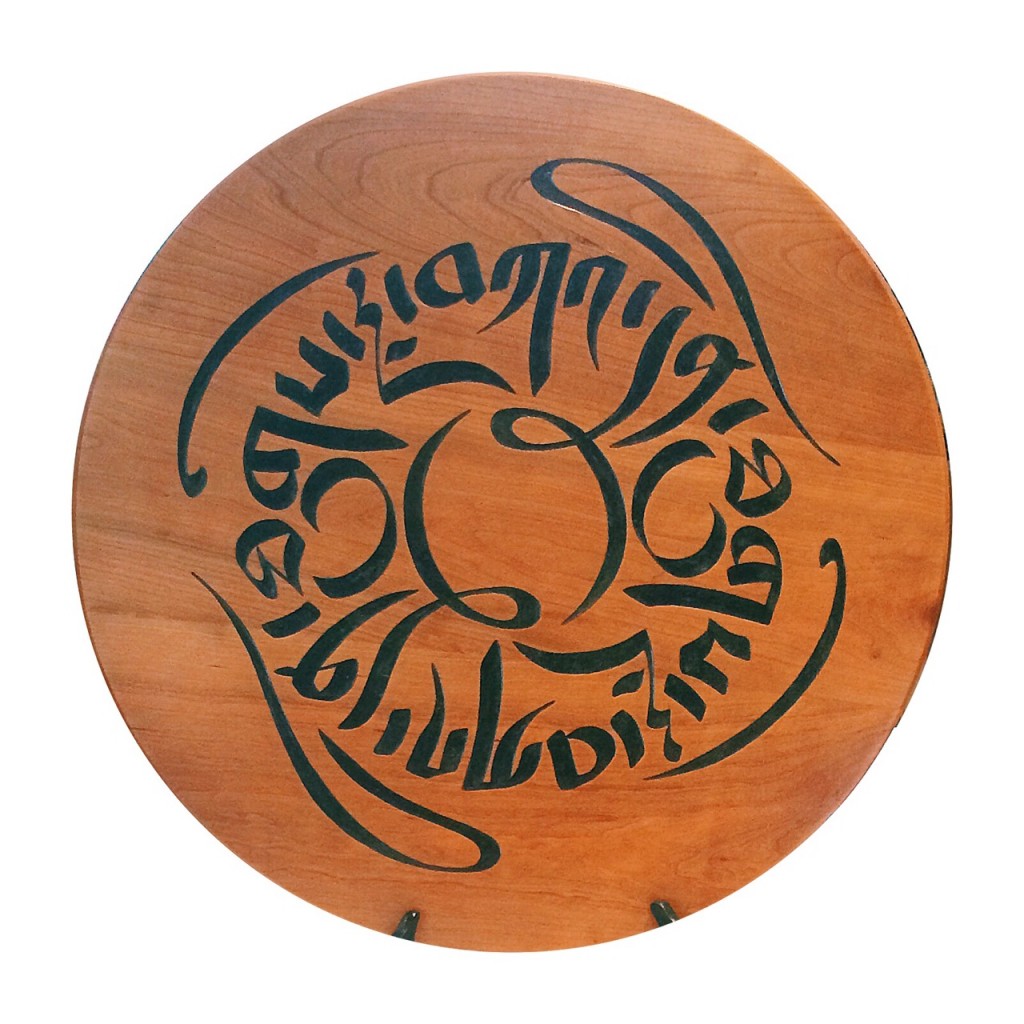 I'm trying something that may be entirely new, both in the fields of both new media and woodwork (and, needless to say, endangered alphabets).
Working with another Tim, the woodworker Tim Peters, I'm going to make a unique dining table, circular, about five feet across, carved with exquisite Tibetan calligraphy based on the work of the Buddhist calligrapher Tashi Mannox. It will be a repeating design that will run in a ring around the table, perhaps six inches in from the rim of the table and perhaps six or ten inches broad. It will have something of the feel of a mandala—a variation on the design of a smaller table I made recently (see photo above).
It's going to be spectacular, but here's the experimental aspect: I'm going to auction it while we're making it.
Here's how it will work. Over the next few months Tim and I are going to post regular updates so you can watch the project develop—photos, video, blog posts, sketches, computer design drawings. Maybe even live feed.
So you'll be able to watch it progress. More than that, you'll be able to take part. We'll often be asking you for your opinions, suggestions, and feedback. You may have a hand in the final look of the table.
Bidding will start as soon as the first post goes up, and it will begin at $250, the cost of the materials. I can afford to risk my time and labor (in fact, I do it all the time), and Tim has pledged to do the same, but we need to cover that basic nut.
The first five bidders will receive special thank-you incentives. Tim and I are still deciding what they'll be, and we'll let you know once things get under way.
As with all my carvings that feature the calligraphy of Tashi Mannox, 20% of the profits will go to Rokpa International, a non-profit that supports sick and homeless children in the Himalayas.
More soon!
Please tell your friends, relatives, and interested parties about this project!