Woodworkers all over Vermont are getting their best work ready for the Vermont Fine Furniture and Woodworking bash in Woodstock on September 27th and 28th, and I'm doing my best to follow their lead. With a bit of luck and a following wind, as my grandfather used to say, two new pieces of Endangered furniture will be on display there.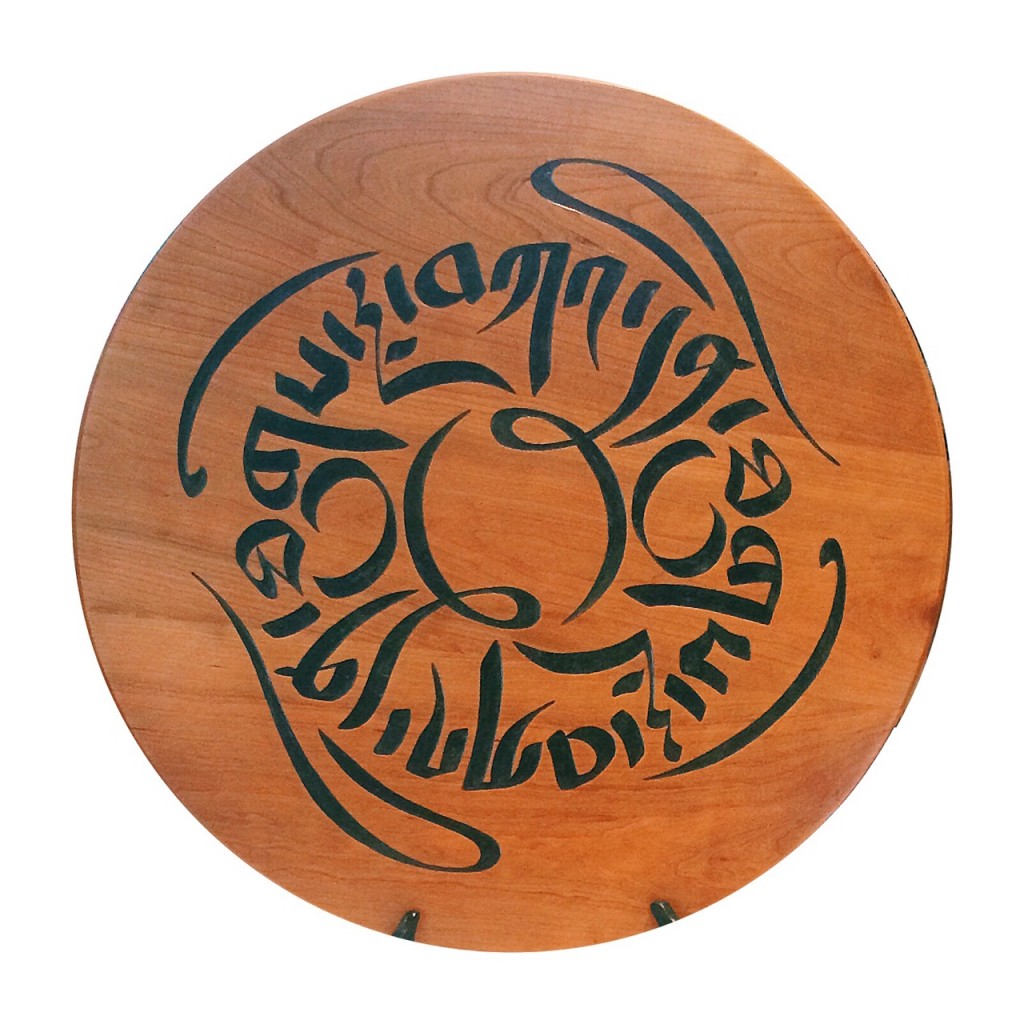 This is the tabletop that features Tibetan calligraphy by Tashi Mannox depicting the word "kindness." It looks stunning; as usual, it's hard to believe I had a hand in making it. With luck it'll even have legs by the time we get to Woodstock.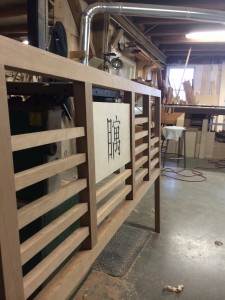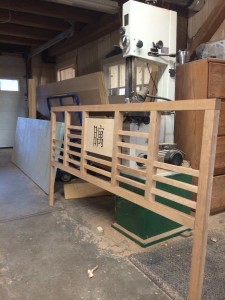 This (left and right) is a king-sized headboard, a collaboration with Tim Peters, a Vermont craftsman I met through the Vermont Woodworking School, whose teachers and students I met through–the show at Woodstock two years ago. It all circles around.
The design is mine; the execution is by Tim Peters, thank goodness. Heaven knows what a mess I'd have made if I'd tried to make this myself.
Do stop by if you're in the area. And of course, if you'd like to order some Endangered furniture, you know where to find me….
Tim