Tibetan isn't an endangered alphabet in the sense that very few people now read and write it, but news that the Chinese government has ordered that the Chinese rather than Tibetan script be taught in the schools in Tibet shows just how easily the fortunes of even a major script can change. With that in mind, and with the help of Sandra Bauer of Carleton University in Ottawa, I contacted Urgyen Gyalpo, a master Tibetan calligrapher. I highly recommend you visit his website and support his work.
Urgyen was kind enough to send me three Tibetan words to carve. I've finished two, and here they are. They are for sale, and half the proceeds will go to support the Endangered Alphabets Project and half will go to Urgyen. For pricing, please contact me through this website.
The first is in walnut, and means "peace."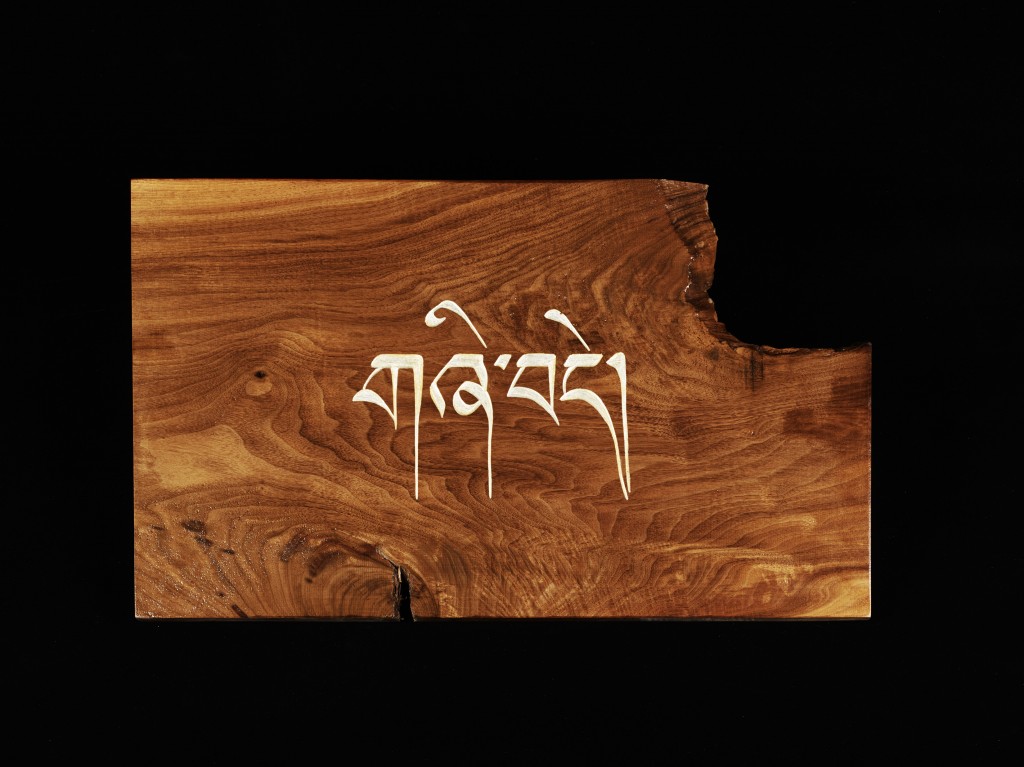 The second is in American Elm, and means "love":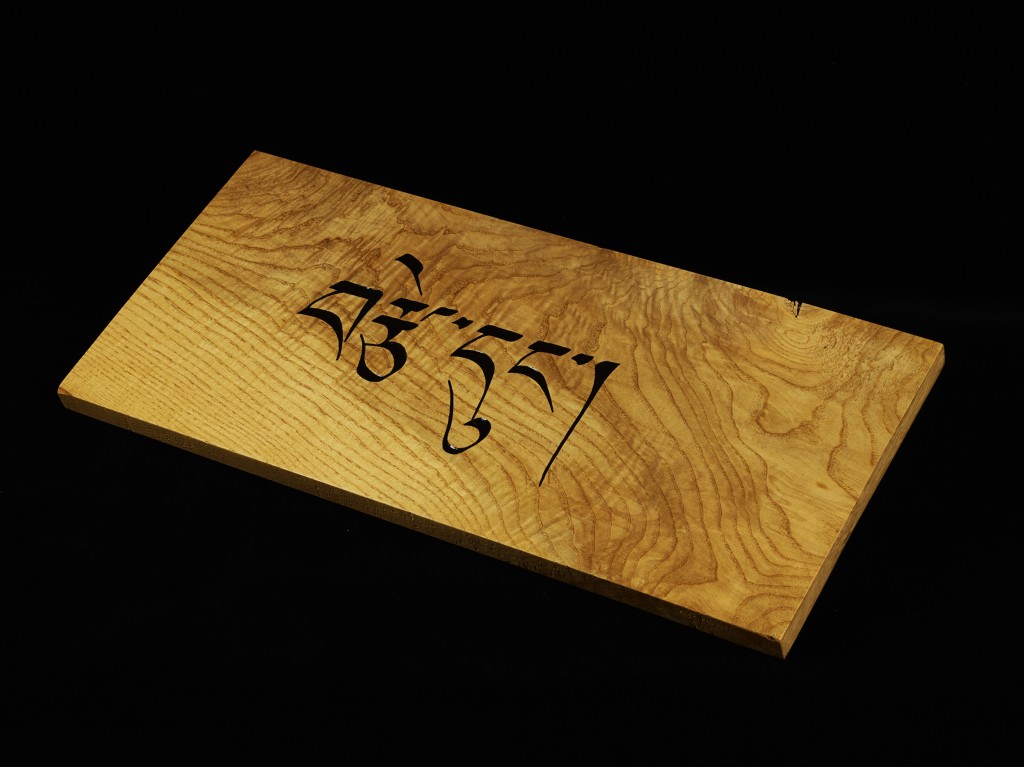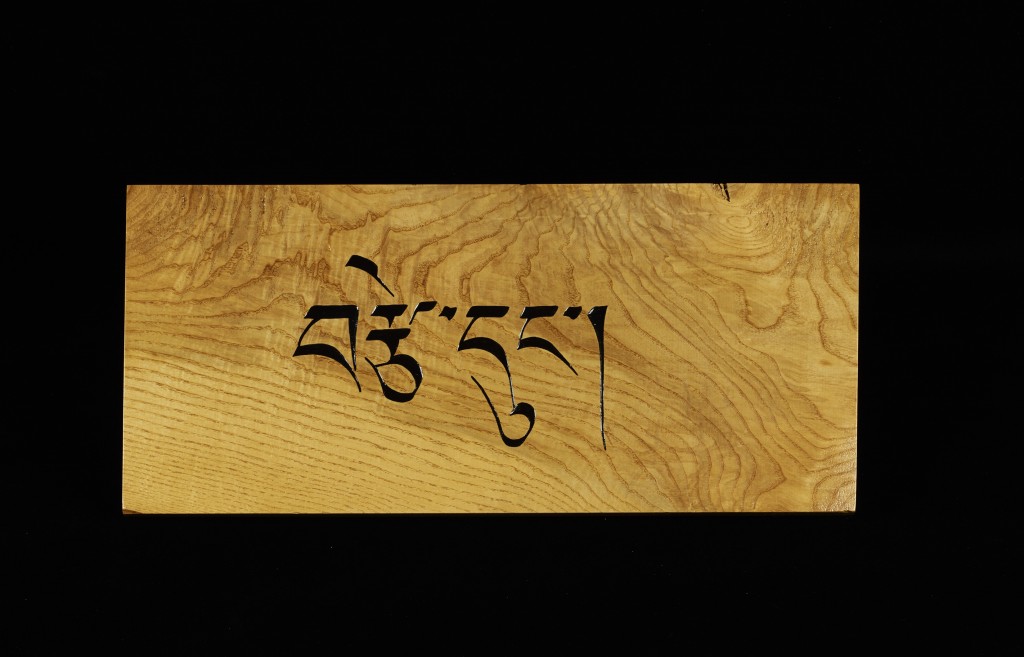 Photos, as usual, are by the wonderful Tom Way.