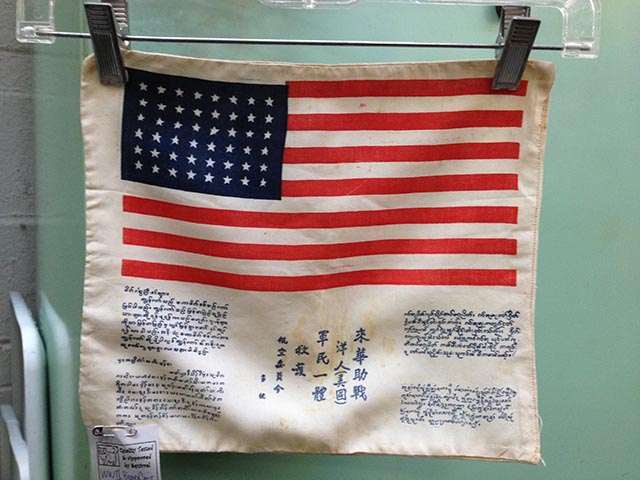 Our calligrapher/printer/artist extraordinaire Jamie Kutner was in a vintage store in Baton Rouge the other day and found this remarkable relic. She discovered it's a blood chit–that is, a document that pilots would carry in World War II to alert civilians of their nationality in allied territory in the event of an emergency. The same message, usually to the extent of "I'm an ally, please don't kill me," would be translated in as many local languages as would fit on the swatch of fabric. They'd burn it if they crashed in enemy territory.
Apparently they were usually printed on silk, cotton, or later rayon. This one is silk on the front and cotton on the back. So, this document, and the collection of other related items in the display in this shop (photographs, maps, etc.), came from the estate of a WWII veteran who was stationed in China and Myanmar.
Here's the question: what are the languages? We think we know two of them, but we could use some help. Please forward this to anyone who knows the languages of the region–within flying distance, that is. Here are a couple of closeups: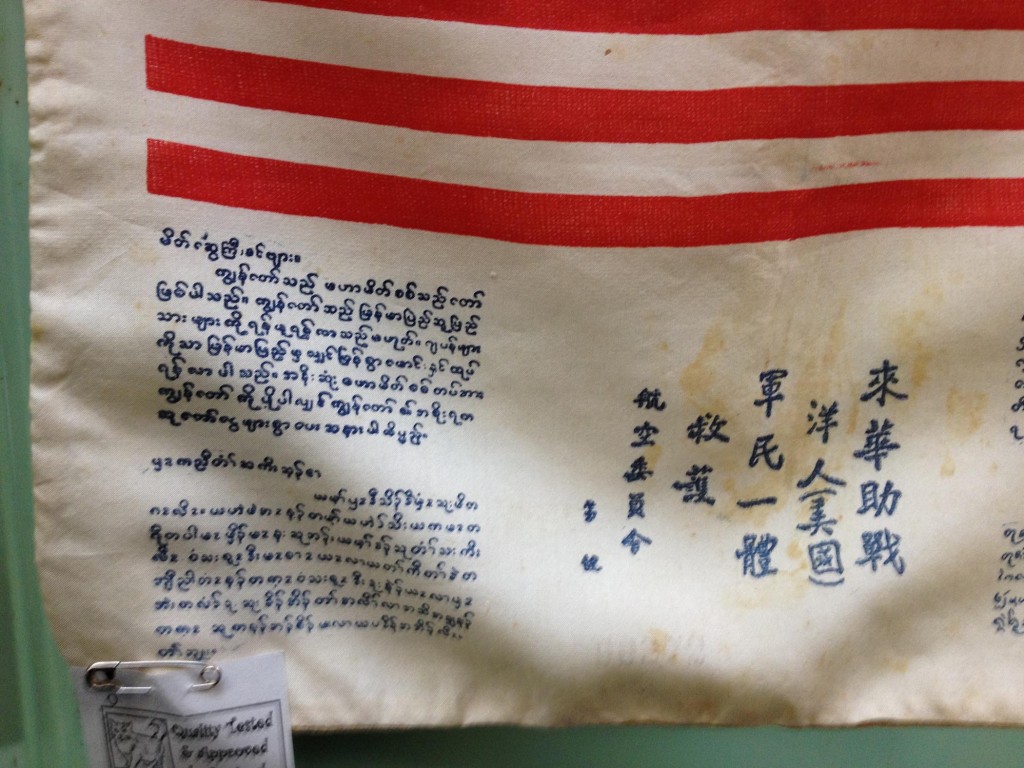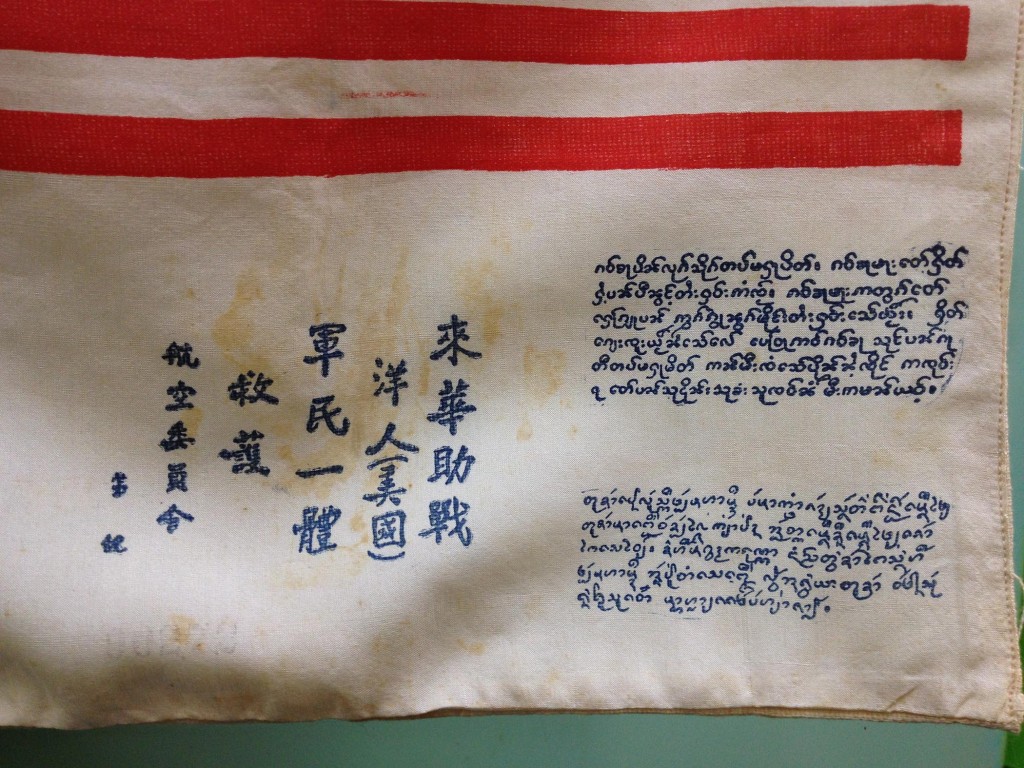 BY THE WAY….
If you haven't checked out the Endangered Alphabets site on Society 6, you should, for two reasons: (a) the carvings you may not be able to afford in the wood, so to speak, are available as prints, bags, iPhone cases, and so on, and (b) there's a sale on right now! Free worldwide shipping + $5 off! Truck on over to http://society6.com/EndangeredAlphabets and click on the yellow tab on the top of the page!