First of all, a sincere thanks to everyone at Eastern Tennessee State University who made my visit there such a pleasure, and such a success. This particular post, which is going to end up looking strangely like Facebook, consists almost entirely of photos by Lise Cutshaw, though those in the know will recognize Theresa McGarry, Heidi Ehle, Martha Michieka, and the work of Karlota Contreras-Koterbay, who hung the Alphabets beautifully in the Slocumb Galleries and also showed me that I have been pronouncing Baybayin, the Philippine script, incorrectly for the past four years!
So here goes with the gallery of gallery photos, and others. The ones of me presenting in the Ball Hall Auditorium have a tendency to look as though I'm about to leap on the front row of the audience and devour them whole. Rest assured no such unseemly behavior took place.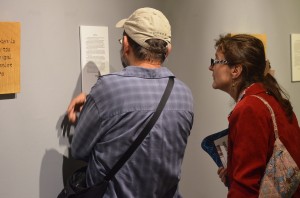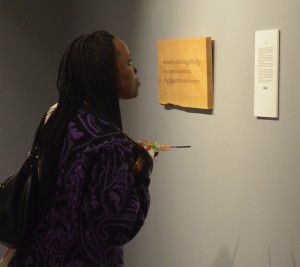 After the gallery reception, everyone moved into the auditorium…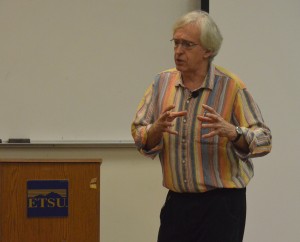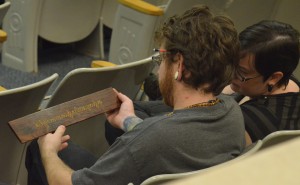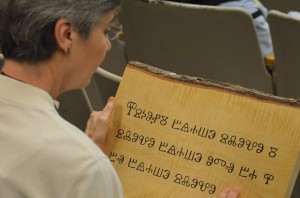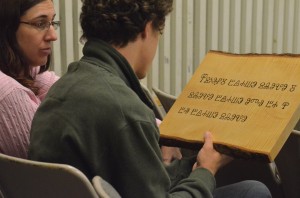 And yes, it's true: I pass the carvings out and let people handle them. In a world and an era of two-dimensional creativity, it makes a vast difference to be able to handle them, touch them, trace the letters with a fingertip.