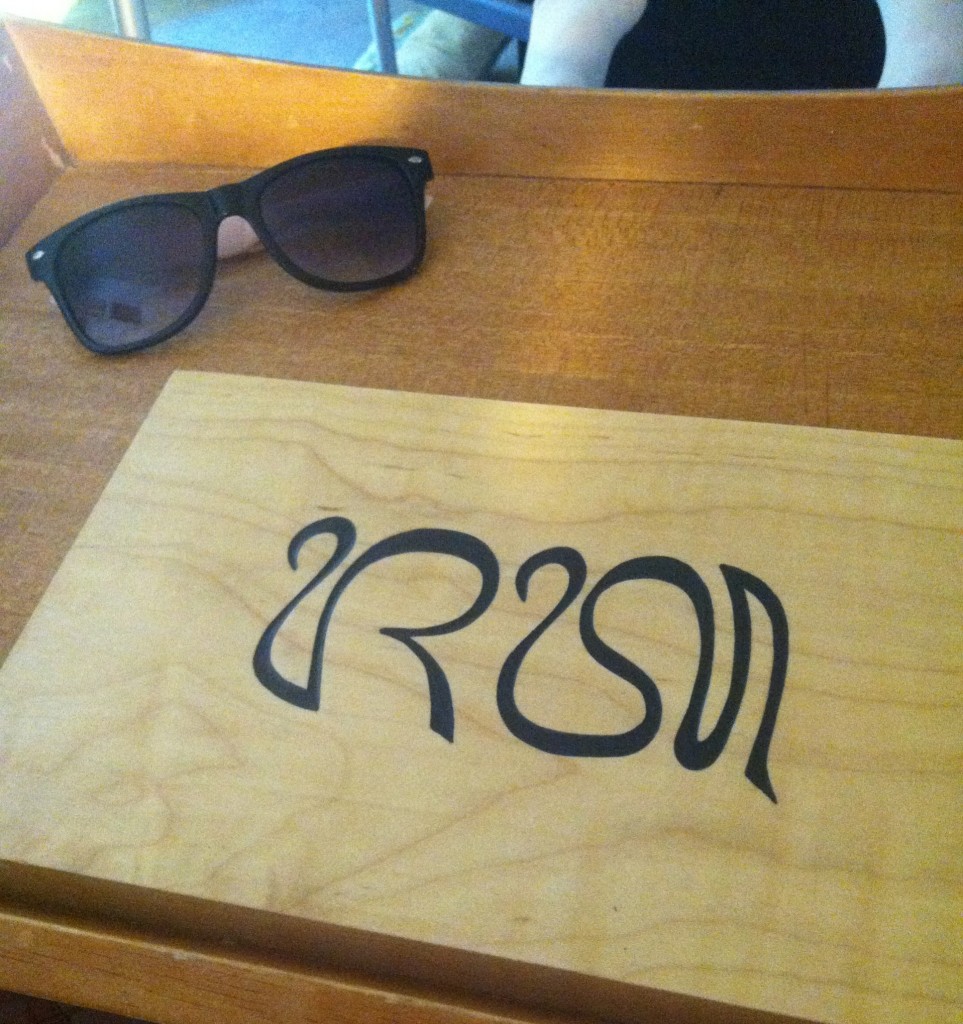 With this heat, with me stuck at home recovering from knee replacement surgery, with no air conditioning, things around my living-room are getting perilously close to erupting into inner-city violence.
The only solution: find something to carve. This is not so much occupational therapy or art therapy as survival tactics.
Yes, this is my new carving/painting set-up: a tray in my lap. Yes, that's my walker parked beside the recliner. Yes, those are my stockinged feet a-wigglin' there in the distance. Yes, that script is Balinese, at the behest of Alissa Stern of basabali.org.
Now I'd better get back to carving the next piece before fighting breaks out again. Breathe. Reach for the wood.